Self Support and the Seventh Tradition
The Seventh Tradition states: "Every A.A. group ought to be fully self-supporting, declining outside contributions." While contributions cover each group's rent and other expenses, the Seventh Tradition is essential at every level of AA service. It is both a privilege and a responsibility for groups and members to ensure that not only their group, but also their intergroup/central office, local services, district, area, and the General Service Office remain self-supporting. This keeps AA free of outside influences that might divert us from our primary purpose — to help the alcoholic who still suffers. The amount of our contribution is secondary to the spiritual connection that unites all groups around the world.
"Self-support begins with me, because I am part of us – the group. We pay our rent and utility bills, buy coffee, snacks and A.A. Literature. We support our central office, our area committee, and our General Service Office. If it were not for those entities, many new people would never discover the miracles of A.A."
* Reprinted from Self-Support: Where Money and Spirituality Mix, page 5, with permission of A.A. World Services, Inc.

What Kind of Contribution Would You Like to Make?
AA Group Contributions

Please provide your Group Code. This is the same code you use when attending Intergroup meetings. If you do not know your Group Code, please call the Central Office for assistance.
Individual, Anniversary or Honorary Contributions
We only accept contributions from members of Alcoholics Anonymous. Additionally, we do not accept contributions from any individual greater than $5,000 a year.
Faithful Fiver:
Recurring Contributions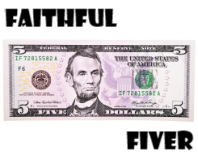 Join your fellows who graciously pledge $5 or more each month to support the Central Office. By making this donation, you certify that you are a member of Alcoholics Anonymous
More Information
Contributions to the General Service District, Area and the General Service Office are also critical to the ongoing success of A.A. and should be made directly to them.

In keeping with the Seventh Tradition, the Atlanta Area Central Office limits contributions to two sources: A.A. groups, and individual A.A. members. While there is no limitation on the amount an A.A. group may contribute, we follow the limits established by the General Service Conference for individual contributions, currently not more than five thousand dollars ($5,000.00) per year. Bequests in wills are acceptable on a one-time basis, and not in perpetuity. The limit is no more than ten thousand dollars ($10,000.00).
Together, group and individual contributions make it possible for us to coordinate the services which individual groups in Atlanta and the surrounding areas provide and to facilitate twelfth step work. This includes operation of the Atlanta A.A. Hotline which serves the 18-county Metro Atlanta area and covers 5.7 million people.
For additional information regarding A.A.'s tradition of self support, please consult the pamphlet Self-Support: Where Money and Spirituality Mix, or visit aa.org.
We ask that group treasurers include Group Name (as it appears in the meeting schedule), day, and time for contributions to the Central Office so we can maintain our records properly.